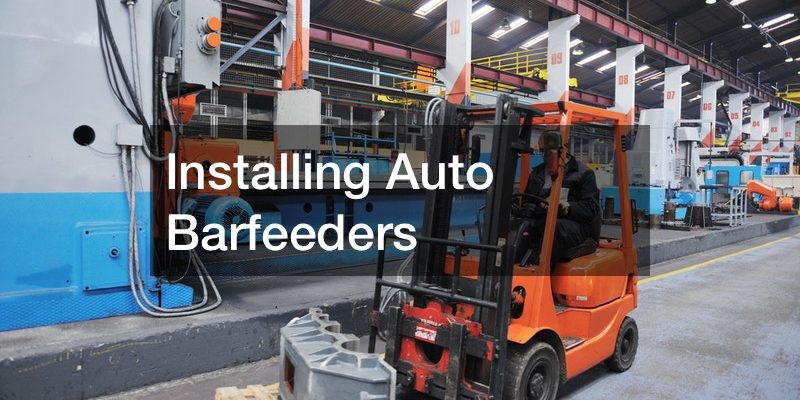 Installing Auto Barfeeders

Have you installed an auto bar feeder in your CNC lathe recently? A remarkable fact is, there's a way that you can have a smoother connection to your machine. Although it seems to be a simple add-on, this mechanical part is for the CNC lathe is special. This is because a bar feeder is regarded as an optional addition for automation. Yet, a bar-feeder has many advantages for the lathe user. One advantage is increasing efficiency and overall productivity.
As in the video, this installation is for a single-bar feeder assembly.
The first steps will set you up for a successful overall auto bar-feeder installation. A critical tip is to get your base assemblies in an ideal location. This will set you up to effectively place the spindle liner in the pedestals.
Also, as a reference, remember to align the center bore with the lathe's spindle. This step will certainly help to prevent immediate problems after your auto bar-feeder is fully connected.
When following all the steps for installing an auto bar-feeder, it is essential to bring on an assistant as needed.
Bringing on a fellow worker will help to conserve you a lot of time and keep the momentum of connecting the auto bar feeder in a shorter time. This video tutorial is concise, but there is a lot of in-depth info that you can add together with your current base of understanding.