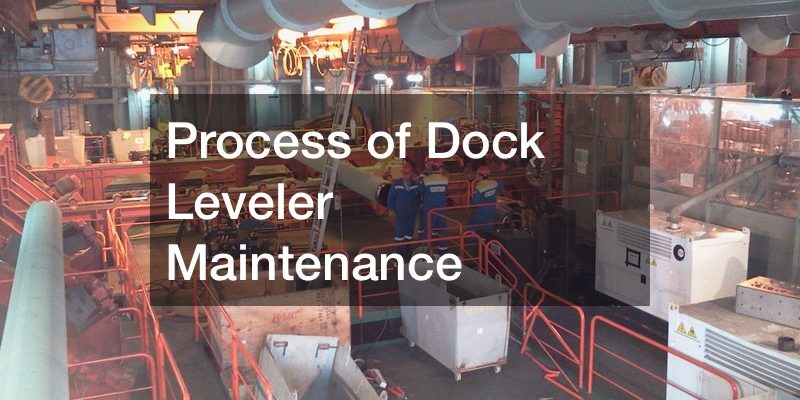 Process of Dock Leveler Maintenace

If you spend any amount of time in a warehouse or manufacturing plant, you understand the importance of efficiency and safety. Loading docks are one of the busiest and most hazardous areas of your operations, especially when you are actively seeking peak performance of day to day business. Dock levelers are vital pieces of equipment that prevent unexpected logistics breakdowns and help keep safety at the dock, front and center. Here is what happens during a dock leveler preventative maintenance inspection.
They will start by cleaning the pit area; inspect all lip out mechanisms (pins, lip crank, links, chains and shackles) and replace any that look worn. Then they will lubricate the dock leveler with the proper lubricants in all appropriate locations. Make sure to inspect all weather seals (if installed) and replace if worn or damaged. Also, inspect dock bumpers. Four inches of bumper protection is required. Worn, torn, loose or missing bumpers must be replaced. They then check the condition of concrete, angles and welds. Repair or replace if necessary. Lastly, they will inspect the structure, hinge pins, clevis pins, and cotter pins for abnormal wear and tear.
.