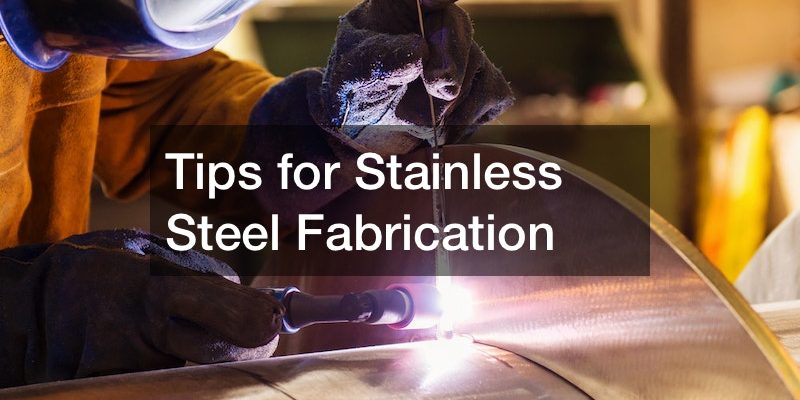 Tips for Stainless Steel Fabrication

Whether you are a professional fabricator or a DIY enthusiast, here are some stainless steel fabrication tips you should master. Firstly, you can use a larger square to find the center of a smaller circle. Moreover, you can use stiff paper and tape to accurately locate holes you can't see between two metal fittings. You can also use pointed bolts to mark holes on one metal fitting to another.
If you want to make a center punch, you can use a pointed bolt since most bolts are made of hardened steel. Let's say you want to make a perfect circle but lack a compass; you can utilize any piece of scrap metal as a makeshift compass by drilling two holes in it. Additionally, you can use aluminum or copper backings to fix holes in sheet metal without worrying about accidentally welding the backing to the sheet metal.
Your measurements will be more accurate if you use the 1-inch mark as point 0 on your tape measure. Use a countersunk if you want to center a nut in a hole and weld it. It's best to create paper templates to help you cut patterns on metal more precisely. Use heat bars when welding thing metal shits to prevent the heat from traveling out and warping the metal sheets.