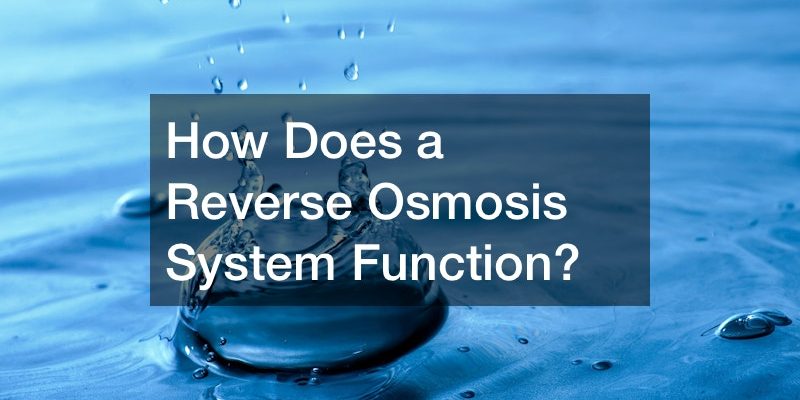 How Does a Reverse Osmosis System Function?

A reverse osmosis (RO) system is a popular water purification method that removes impurities and contaminants from water. The first step is the pre-filtration stage. The water will be passed through a sediment filter, which removes larger particles such as dirt, rust, and sediment. This pre-filtering helps protect the RO membrane and prolong its lifespan.
After pre-filtration, the water is pressurized and pushed through a semi-permeable membrane. The RO membrane is designed with tiny pores, which are designed to allow only the water molecules to pass through. During this stage, larger contaminants like minerals, bacteria, viruses, and chemicals are blocked. Pressure is then applied to force the water through the membrane, leaving behind impurities.
The purified water that successfully passes through the RO membrane is collected and stored in a clean water tank. Meanwhile, the rejected impurities and contaminants are flushed out through a separate outlet, known as the waste or brine stream. This helps maintain the efficiency and effectiveness of the RO system.
In some cases, a post-filter may be included in the system to provide an additional level of filtration. This filter can further remove any residual taste or odor, ensuring the water is clean and refreshing to drink. Reverse osmosis systems offer a highly efficient and effective method of water purification, producing clean and safe drinking water. They ensure most contaminants and microorganisms are effectively removed, resulting in purified water that meets quality standards.
For more information on reverse osmosis, please review the attached video.